Choosing Office Colors
Mar 11
Colors, subconsciously, bring forth emotions. In light of this, organizations are willing to go out of their way to find the correct colors for their working spaces. Having the right colors at the office energizes the environment, which thus fosters productivity and boosts sales.
While colors influence working spaces, there is no one-size-fits-all coloring option for a business. Here are some tips from office designers that will help you choose the right office hues in light of this interesting fact.
Nature of the Business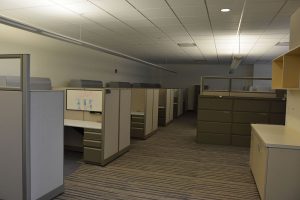 The nature of the business or the occupants of the room determine the colors. Whether you need to make the environment calming or add some energy into the space, there are some pretty decent options. Cool hues such as blue and green are ideal for stressful jobs such as accounting and engineering as they induce relaxation.
Office Space
The availability of space informs your color choice. Tight spaces work well with colors that create the illusion of a larger area such as white and beige. Conversely, dark shades are ideal for large areas.
Color Saturation
While you might pay attention to the colors, also pay attention to the saturation. It is worth noting that intense colors stimulate, whereas lighter hues soothe.